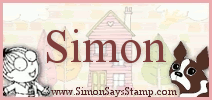 Hey everyone, I am super excited to announce the winner of the 1st Off The Wall Craftiness Inspiration challenge! I use the random number generator so there are no favorites and the winner is...
True Random Number Generator
Min: 1
Max: 9
Result: 4
Powered by RANDOM.ORG
Tenia from Jazzy Paper Designs!!!
Congrats Tenia, contact me so I can forward you the information from Simon Says Stamp!!!